Men's Guide To Rocking Hoodie The Classic Way!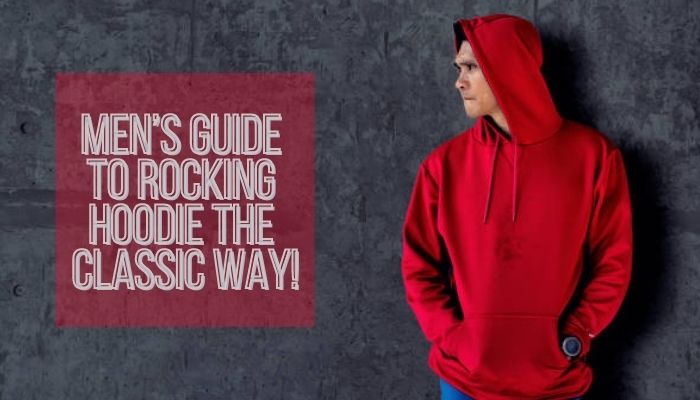 Full Audio Version:  Men's guide to rocking hoodie the classic way!
These are easy to rock and the best part is you can style it in a million different ways. A renowned hoodie manufacturer USA has also come up with a range of designer shirts that you can look through.
Therefore, read on the blog below for more details!
Bomber Jacket with Hoodie
If you are looking for a contemporary urban outfit, then you can pair a hoodie with a bomber jacket. This may not be a classic combination, but it works fine considering bomber jacket has become super popular and works well with hoodie as well. If you wish to nail the look, make sure to select a zip-up hoodie in a classic color. Next, pair it with your favorite nylon or wool bomber jacket along with dark blue jeans and a pair of stylish sneakers to complete the look.
Coat With Hoodie
Staying warm while maintaining you style quotient is not really a challenge. Styling a coat with a hoodie can be an excellent choice. In fact, a lot of men have both these outfits in their wardrobe. Men know how to wear their coat for formal occasions and functions but not many of them know how to pull it off for a casual look.A double-breasted coat along with a hoodie will help you to nail the look. Pair trendy sneakers with the outfit to complete the look.
Parka Jacket With Hoodie
If you are planning to spend a lot of your time outside, then make sure to protect yourself from the elements by styling a hoodie with a parka jacket. This combination is not only warm and practical, but it is stylish and modern too. Ideally you should keep your outfit contemporary and clean to make the statement with the clothing. A black hoodie with a black parka is perfect for creating the perfect monochromatic look.
Denim Jacket With Hoodie
Have you ever paired your hoodie with a denim jacket? This is an excellent way to create a casual and cool outfit that is not only sleek but definitely trendy. There are so many different types of denim jackets to choose from. Blue ideally works well because it is timeless but you can always look for other options that suits your personal style.
Do you want to invest in wholesale windbreakers jackets for your store? Guess what! Now you can get in touch with one of the popular winter coat manufacturers and check out the ever-expanding collection of apparel designed by the supplier. Look for the MOQ of the products and drop a mail stating the bulk needs to the help team.