3 Clothing Items Your Fashion-Forward Male Customers Want From You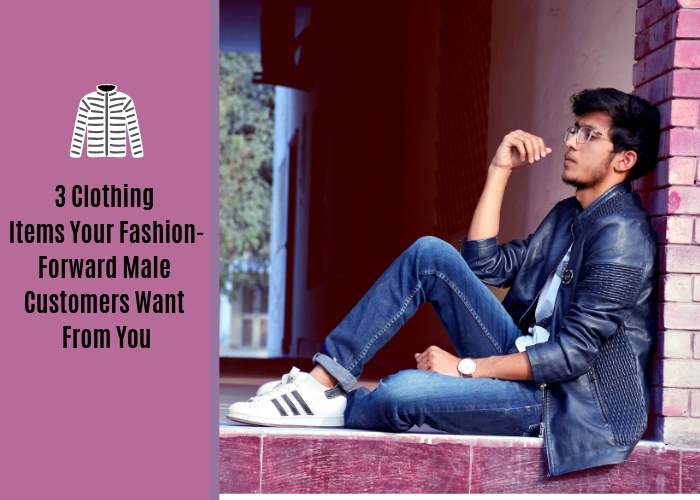 Flannels might never fade but this doesn't mean the fashion-forward crowd isn't exploring newer options. Men, in particular, to adapt to the refined street style, are looking for better varieties of apparels for their wardrobe. As a clothing retailer, it's important that you understand this market shift and give your warehouse a revamp accordingly.
Here are three clothing items your fashion-forward male customers want from you this season:
Jean jackets
With top celebrities making it their 'airport style', jean jackets have seen a significant increase in demand in recent times. Although a rage among those in their 20s in particular, this old-school outwear is also making the right noise with the grownups in their 30s and 40s. So, if you don't already have jean jackets wholesale stacked in your warehouse this season, you might want to do that right away.
Plain color t-shirts
More men are going for casual layers today. And with denim outwear in trend now, this statement is only going higher. So, prepare your collection with plain color t-shirts. White tees remain an in-demand choice. Other lighter-shade blank t-shirts are popular as well.
Since for layering, be very considerate of the quality of these tees. Make sure you're purchasing them from the right manufacturer and that these tops pack high wicking and ventilation properties which enhance their comfort value.
Track hoodies
While, originally, this was far from being a style statement maker, today, it's the "go-to" staple in men's wardrobe for that casual street appearance. They are uber comfy. They are perfect for those who do light running and workout. And, if you're purchasing them from one of the top hoodie manufacturers USA based, they would also look stylish. Now, which man wouldn't want to don this hoodie?
These are three clothing items that your fashion-forward male customers want you to wholesale this season. Contact a good supplier/manufacturer and give your warehouse a revamp with in-trend items and varieties.